Wednesday, October 12, 2011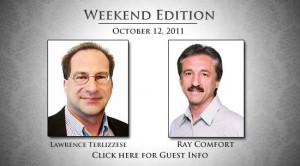 Dr. Lawrence Terlizzese  is a research associate with Probe Ministries. He holds both a Th.M. and Ph.D. in Theological Studies from Dallas Theological Seminary, and a B.A. in Biblical Studies from Columbia International University in Columbia, South Carolina.
Ray Comfort is the best-selling author of more than 60 books.  He is also the co-host of the award-winning television program (with Kirk Cameron) which is seen in 70 countries.
Podcast: Play in new window | Download